Thomas Detry wins the 'DP World Flower Arranging Challenge'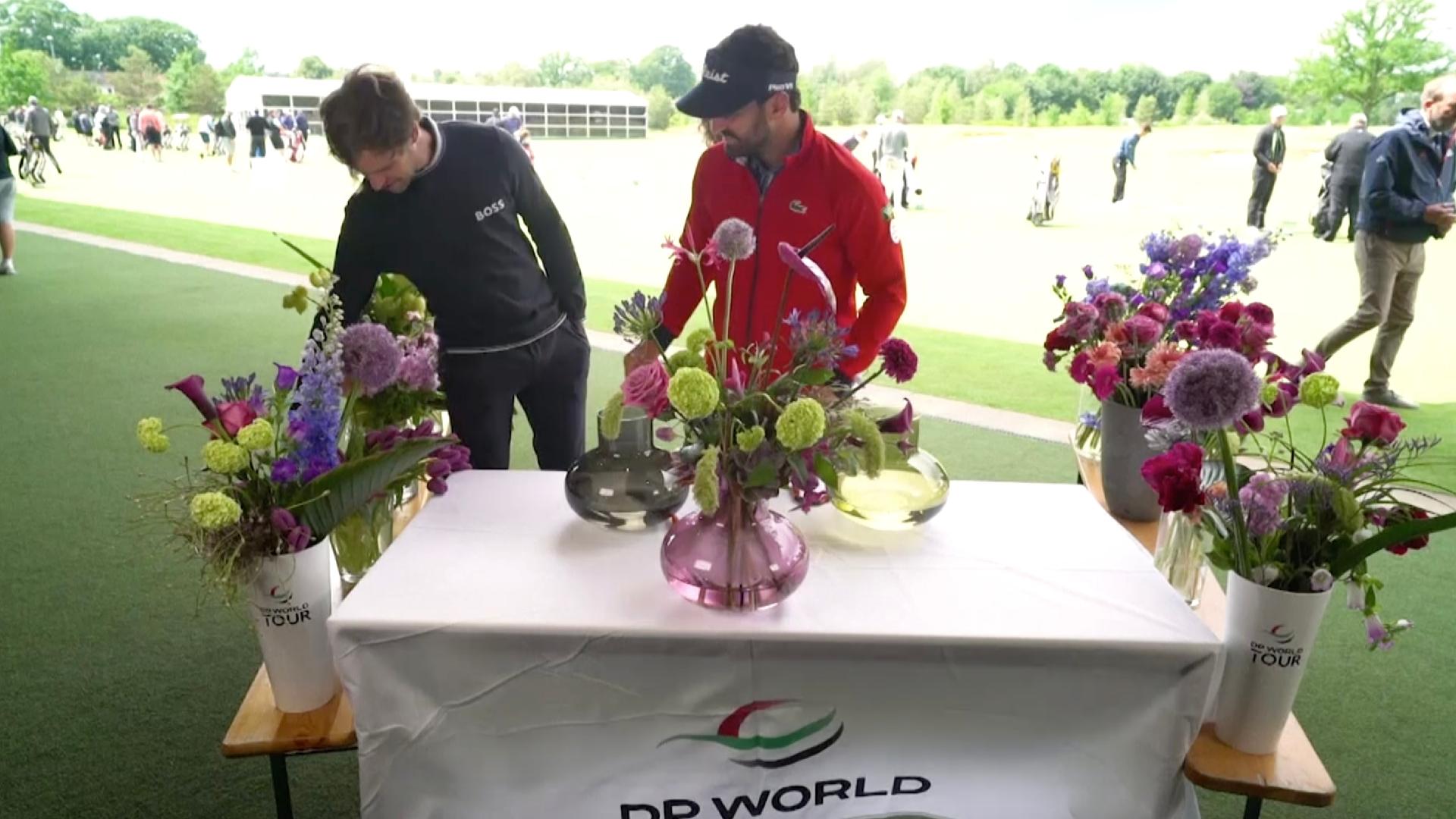 Ahead of the DP World Tour Dutch Open, players were invited to step out of their comfort zone and try their hand at the DP World Flower Arranging Challenge.
Flowers are one of the Netherlands' biggest exports and golfers took a quick masterclass from master Dutch florist Diny Blom, before being left on their own to choose from 45 varieties of Dutch flowers and create a design floral in just three minutes.
Diny then judged the flower arrangements and scored them out of ten, giving players a competitive warm-up for the tournament starting Thursday.
The newly trained flower arrangers were DP World Tour stars: Will Besseling, Rikard Karlberg, Daan Huizing, Lars van Meijel, Antoine Rozner and Thomas Detry. All will be looking to thrive on the course later in the week.
Belgian star Detry, who triumphed over Rozner, confessed to being "a lover of secret gardens", although he admitted the challenge was "more stressful than expected".
"I mean the country is well known for flowers and all that, so it's very nice to have a little touch of Dutch flowers for this tournament." Says Detry.
DP World plays a vital role in global floristry logistics, helping customers navigate the complexities of the floral supply chain and utilizing the latest technology to monitor transport conditions and safeguard the quality of consumer bouquets.
This week's Dutch Open is the 110th edition of the event which has been played continuously (except 1913/1914 and 1940-1945 and 2020) since 1912. It was one of the founding tournaments of the DP World Tour when was born in 1972. (formerly The European Tour) and boasts an impressive list of champions.
Among those who lifted the trophy are Seve Ballesteros, Bernhard Langer, Payne Stewart and Colin Montgomerie. Whoever engraves his name on the trophy this week joins an impressive list of golfers.
(With input from the AP)