Kiso Ikebana brings the art of flower arranging to Sunnyvale
For Chika Maxwell of Sunnyvale, Ikebana – the Japanese art of flower arranging – is not only a way to express yourself but also a way to connect with your heritage.
"My grandmother was a Ikebana teacher," Maxwell said. "She was homeschooling, so I was growing up with [it]. I always watched what she was doing. Sometimes I took a class with her, but I don't remember that much because I was little…Ikebana is very difficult for children, so I did not understand the beauty."
In her twenties, Maxwell learned the art of Western-style flower arrangements. She worked for a florist for over 15 years before deciding it was time to learn the art of Ikebana.
SPONSORED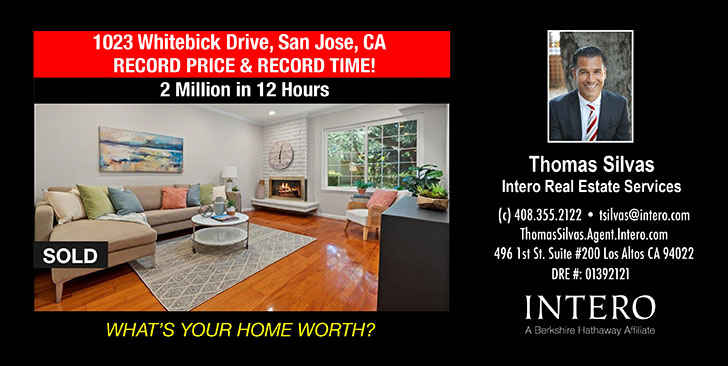 Maxwell practices Sogetsu Ikebanawhich is more fluid than other art forms.
"Ikenobo [Ikebana] is very traditional. They have 500 years of history. They have strict rules and they have a stricter style," Maxwell said. "Sogetsu [Ikebana] it's like 100 years [old]. The founder was born in a Ikebana family, but he didn't like the structure, so he founded his own style.
Maxwell completed his training in 2019 and decided to share his knowledge. She created the Kiso Ikebana Instagram account and started sharing photos of her Sunnyvale home.
"I started Instagram during the pandemic because a lot of people, they couldn't go out and they weren't having fun," Maxwell said. "I started doing it anonymously to share. If I could make others happy… I have so many Ikebana friends on Instagram and communicate and inspire each other.
She recently launched the Kiso Ikebana company through which she teaches anyone who wants to learn the Sogetsu Style of Ikebana.
"We usually start with the basic style…we have to follow the instructions and all these angles," Maxwell said. "They learn to express the beauty of nature and they learn the nature of materials step by step until they start doing the freestyle arrangement."
Maxwell teaches classes at her home in Sunnyvale. She hopes to add classes at the local community center soon, and last spring she shared her knowledge at the Nikkei Matsuri festival in the Japanese district of San Jose.
Although it's not on purpose, most Maxwell students are busy moms who tend to juggle home and work life. They come to Maxwell's classes to relax.
"Chika-san the lesson is kind of my moment of meditation," said Akiko, one of Maxwell's students. "Usually I'm spoiled by everything from family to work, but only this time I can focus on one thing.
"I've always wanted [to learn] Since I was a child. Ikebana, I thought it was really fun, but I never got the chance," said Kaori, another Maxwell student. "I have an eight-year-old son, everything is so loud around him. When we do Ikebana flower arrangement is nice. Quiet."
Kaori also uses the classes as an opportunity to spend quality time with her eldest daughter, Leah.
For more details on Sunnyvale business, Kiso Ikebana, find Maxwell on Instagram @kiso_ikebana or email [email protected]
SPONSORED