Flower arrangement workshop with Katie Marx at the morning market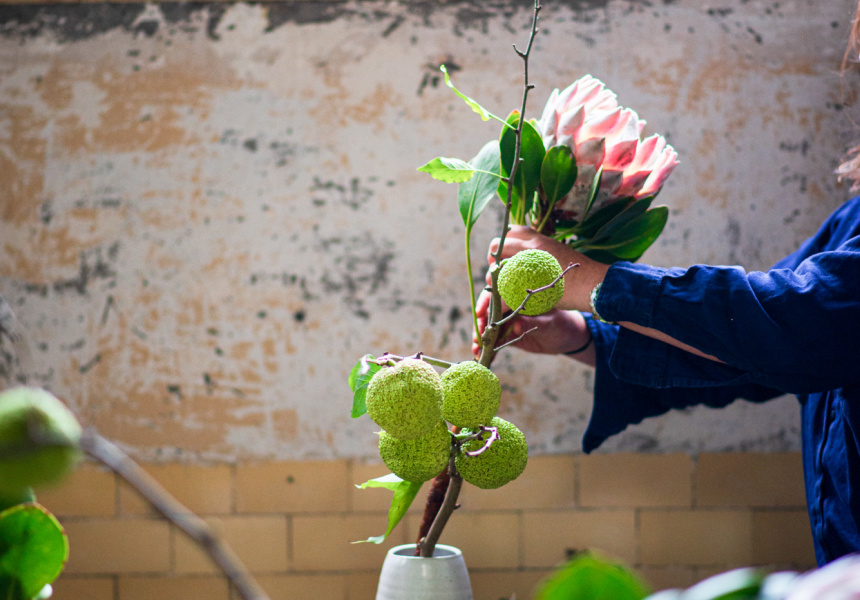 [ad_1]
Andrew McConnell's cafe and grocery store has expanded into the neighboring site, and the additional space means it has tripled its supply. Come in for an afternoon of flower arranging and build a centerpiece for your table that you can take home.
A bouquet of fresh flowers does wonders to brighten up a room (and your mood). And at a dinner party or home meeting, it makes a beautiful centerpiece and a conversation starter. Rather than going to the florist for a pre-made arrangement, learn how to mix and match the flowers so you can create one yourself.
Florist Katie Marx is hosting a workshop at Andrew McConnell's Morning Market in Fitzroy. She will spend the afternoon demonstrating the art of creating a dinner centerpiece using foliage and treats from around the house.
There is also a practical component where guests can compose their own simple flower arrangement to take home in a glass vase.
Tickets cost $ 220 per person and include a welcome drink, demonstration, activity as well as a flower arrangement and a vase to keep.
Morning Market also expanded, taking control of the neighboring site to create a much larger space that allowed the team to triple their offering.
This means a full section of produce with the same Ramarro Farm fruits and vegetables that are served in McConnell's Trader House restaurants; a wall full of red wine and a fridge of whites, bottled spritzes, and cocktails from The Everleigh; a rotating selection of ready meals from Meatsmith; and more hot take-out from the cafe, including a daily soup with Baker Bleu bread, flavors from Wonder Pies, more cakes and pies in the candy cabinet, and a decadent new chocolate party cake.
[ad_2]