Anthurium flower, how to make an anthurium flower, crafts
This Anthurium flower is made from carrot and cabbage. Carefully separate the cabbage leaf without tearing it. We just need the perfect, undamaged outer leaves to make this flower.
Many of us may have seen Anthurium flowers. Now cut the cabbage in the shape of Anthurium.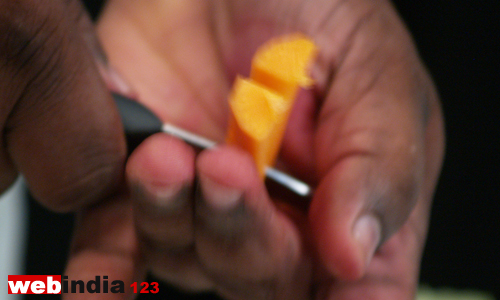 Then peel a thin carrot and cut a long piece in the narrow part at the bottom. Cut it into 4 pieces vertically. We can make up to 4 stigmas from one piece.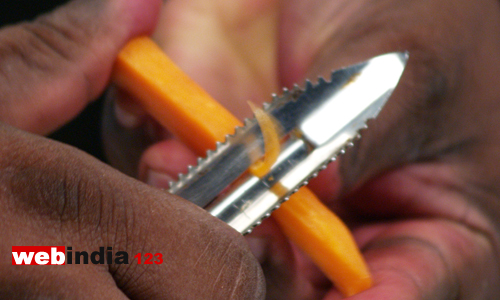 Peel the carrot pieces finely and make fine projections with a sharp knife just like in the stigma of the Anthurium flower.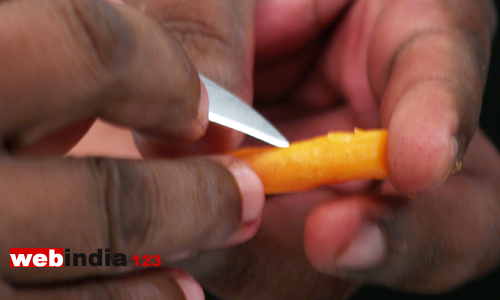 Do this carefully by first drawing crossed lines with the knife and cutting very thin without breaking the stigma. You can do this right on the side that is displayed. Use the tip of the knife to poke the surface of the stigma and lift just a little finely. It will be good if you can do it at least in the visible area.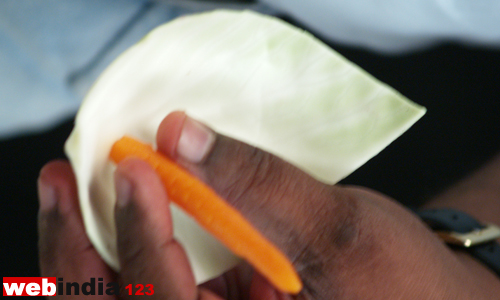 Now secure the stigma of the carrot to the cabbage using a pin or a long, thin stick. Now take a spring onion leaf and cut off the two tips and insert the stick into the leaf. This makes the stem of our Anthurium flower. Make sure the stick is smooth so that the spring onion leaf does not tear.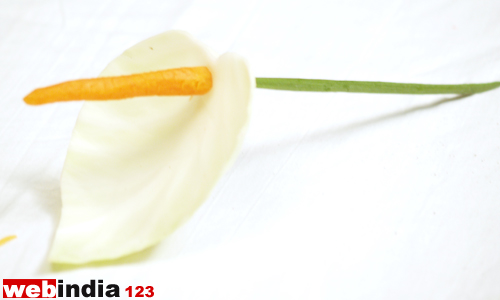 Anthurium flower is very easy to make and suitable for beginners. It hardly takes 5 minutes. Consider making at least two to display it well with other flowers in a vase. So give it a try.